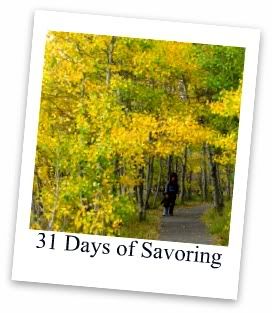 Savoring Being a Yes Mom
Last month I mentioned that
I want to start saying "Yes"
more to my kids. Life is so full of "No." And while they need boundaries, I don't want to crush their enthusiasm for life. Our day to day is full of routine and we all just need a chance to breath once in awhile. When did it become so wrong to just say "Yes?"
As summer is coming to a close, we've been taking advantage of any evening that's nice enough to be outside. My husband had class one evening last week and I was in the back working on a birthday project for Noah's party. The kids were running around and looking for something to get into when they asked if they could play in the mud. My first reaction was "Absolutely not." But then I started to think about why I would say no.
I don't want the extra laundry.
I don't want the extra mess.
I don't know where they'll be digging. Not in my flower beds.
I don't want. I don't want. I don't want.
I was only thinking about myself!
Finally after thinking through it for a few moments, I said "Yes!"
"Yes, you may dig under the trampoline."
"Yes, you may dig in your old clothes."
"Yes, you may take a bath afterwards."