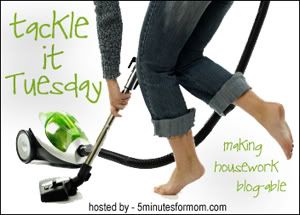 I have fun tackle planned for the day. I was going through old home videos a few days ago and realized they aren't labeled. Well, maybe the first two or three are, but after that, the system breaks down. Isn't that typical of all those things that fall by the wayside when you have kids?
So I plan on reminising during nap time today. Maybe a little bit before then. The kids might like it. In fact, I know they would. Should be a fun way to spend some of the hotter hours of the day.
What are you tackling today?