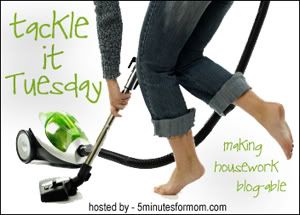 My tackle this week was to come up with a list of activities from now till Dec 24th in leu of an Advent Calendar. I first got the idea from reading
this post
by
I Blame My Mother.
Sarah was talking about some of the wonderful ideas she had for spending time together with her family. As we all know, December is the most hectic month of the year and our kids can tend to get so lost in all the craziness. And as we've been talking about Advent Conspiracy, I thought, what better way to intentionally plan time with my kids every day for the next several weeks.
So starting today, here's what I am up with:
Advent Calendar Celebration 2009
1st—Make Chocolate Cherry Cookies
2nd—Make breakfast for dinner (in jammies)
3rd—YMCA Christmas/ Anniversary Event
4th—Put up the tree/ Make Hot chocolate and play Go Fish
5th—Christmas parade
6th—Watch White Christmas (or child alternative) with Popcorn and hot chocolate
7th—Lay in front of tree and read Christmas stories
8th—Make Kool-Aid Playdough/ Pray for the persecuted church
9th—Make a fort with sheets and read a Christmas book
10th—Make Christmas cards for Ms. Michelle/Ms. Teresa
11th—Take out
Samaritan's Purse Christmas Catalogue
/ Pick a project
12th—Go to the Downtown Light Display with Rickey's/Gaido's
13th—Game Night!
14th—Make Jelly Cookies
15th—Wrap completed presents and pray for family members
16th—Have a fancy dinner (dress up)
17th—Last day of school: Monkey Bread breakfast
18th—Look at Christmas lights
19th—Go out to dinner with family to celebrate Baby Girl's 2nd birthday
20th—Make a birthday card for Jesus/ put it under the tree
21st—Take Baby Girl's 2nd birthday photos
22nd—Let your light shine/ ask "how can we do this?"
23rd—Print and color Christmas pictures
24th—Make birthday cupcakes for Jesus
25th—Christmas
Now this is a bit ambitious for me. I'm making Christmas presents, planning a birthday party, and trying to keep with this Advent Calendar. So I hope I'm not over extending myself. But really... haven't we been saying all along that the holidays (and every day for that matter) are about celebrating Christ and celebrating our relationships?
So this is my goal and should be more than do-able. I took some ideas from
Sarah
, some ideas from
Kristen
(and her
Advent Calendar
), and a few of our own family traditions, and put them all together. This is all an experiment for me as we've always had traditions, but have never done anything like this.
I hope this inspires you to think about how you can better spend intentional time with your family this Christmas.
For more
Tackle it Tuesday
posts, check out
5 Minutes for Mom
.