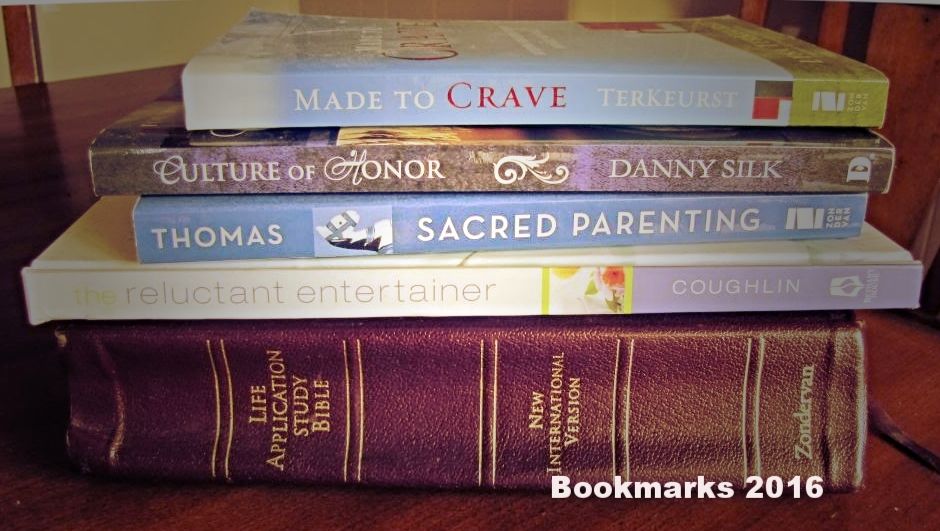 *Bookmarks is an online book club hosted at Creative2xmom. Here we discuss the books we've read in the past month as well as the suggested reading. Our
suggested reading for September
was The Mentoring Mom by Jackie Kendall.
These are the books I read this month:
Growing up Brave by Donna B. Pincus-- I picked up this book on a whim just to see if there were any helpful ideas. This book ended being even more than I bargained for. Growing Up Brave is full of thoughts and strategies for helping your kids venture out of their comfort zone. I found this book VERY helpful. We've been slowly incorporating a few ideas into our everyday life and have seen HUGE strides in encouraging our kids. This book isn't about creating outgoing kids, but rather giving all children (introvert and extrovert) the courage to speak up and thrive. Best book of it's kind that I've read.
What We Read with the Kids:
The BFG by Roald Dahl-- The kids have been wanting to watch the BFG movie so we read the book first. This book is so funny and ended up being a hit with all three kids which gives it a big thumbs up from mom!
Our suggested reading for September was The Mentoring Mom by Jackie Kendall-- This book came at a time when I really needed to read it. As my son is moving into his pre-teen years, the way we relate to each other is changing. He's thinking through things differently and the way we communicate has to evolve as well. The Mentoring Mom takes the reader through 11 ways we can "stamp" our children's lives. Having read this earlier in my parenting journey, I'm finding it much more applicable and helpful at this stage. Great read for mother's of pre-teens and teenagers.
So what are your bookmarks this month?
Tell us in the comments about the books you're chewing on. Or link up a review from your own blog. Let's share the books we're finding, good and bad. And give us your thoughts on The Mentoring Mom by Jackie Kendall

And come back October 28th as we discuss Hope for the Weary Mom by Stacy Thacker and Brooke McGlothlin.