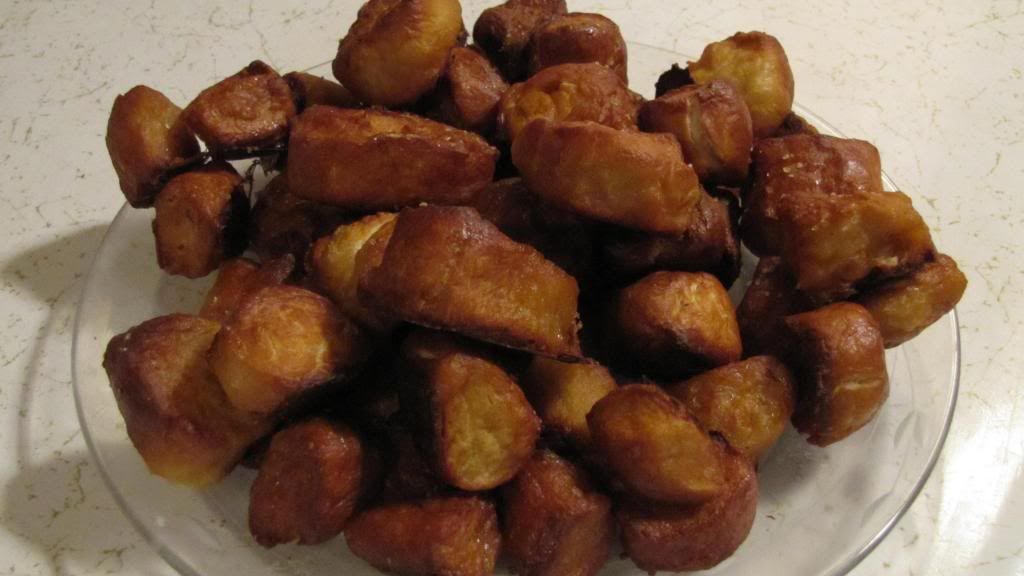 I love soft pretzels. The mall, baseball games, the roller skating rink... the smell of a soft pretzel will get me EVERY TIME. And the cheese dip... Oh, the cheese dip. My husband laughs at me. I'm a pretty decent eater, but when it comes to that cheap cheese dip... I'm sunk.
So when my son started asking if we could make our own pretzels, he had me hooked. I've been collecting recipes for the past 6 months and finally decided that we had to try one. Rather than roll out several pieces and twist, I was looking for something that would be a little easier to accomplish with two little ones.
This
Soft Pretzel Bites recipe
was the one we finally settled on. We waited for the youngest to go down for a nap and then Lydia and I hit the kitchen. These were pretty easy to put together and the kids were actually able to do a lot of the work.
We all agreed that they were fantastic. My only word of advice is to watch the temperature in your oven. These came out just a little darker than I would have liked. But still they were oh, so good. We didn't have cheddar cheese to do the dip, but we'd love to try it in the future and add some jalapenos.