My son and I found this recipe in a text book this past spring and tried it out. Every since then, the kids beg me to make them. :-) We've even taken them to several school parties (minus the nuts, of course).
This classic cookie bar is simple, quick, and oh, so tasty. With or without nuts, I like these Chango Bars anyway I can get them. Hope you'll like them too.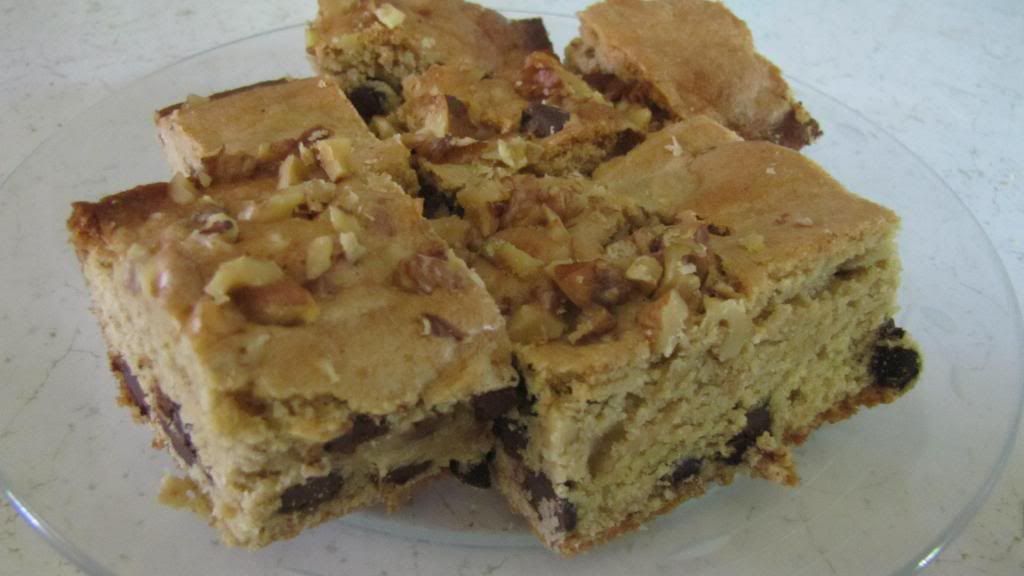 Chango Bars
1 c. butter
2 c. brown sugar
3 eggs
2 1/3 c. flour
1 Tbsp baking powder
1 tsp salt
1 c. chocolate Chips
1 c. nuts (we used walnuts)
1. Cream together your eggs and sugar.
2. Add your melted butter.
3. Add your dry ingredients and incorporate well.
4. Stir in chocolate chips and nuts (We sprinkled our nuts on top).
5. Pour into a greased 9 x 13 pan and bake at 350 degrees for 45-50 minutes.