This past January when my niece had her 2nd birthday, I really wanted to do something fun and creative for her. She's a cute kid and I just love being an aunty. So I had to put my thinking cap on and see what I could come up with. And what I did decide on was making a "Book of the Month" Gift.
Now I've seen the "Book of the Month Club" ideas where you subscribe and the company sends the child one book a month. But I'm on a limited budget with three kids of my own so I decided to take the idea and do it myself. So if you're interested in doing one as well, here's what you'll need:
*12 Books of your choice
*Wrapping paper
*Scissors and tape
*Pen and paper to label books
Of course, books can get expensive so check out the Dollar Store, your local library sales, and ebay. You'll be surprised what good deals you can find.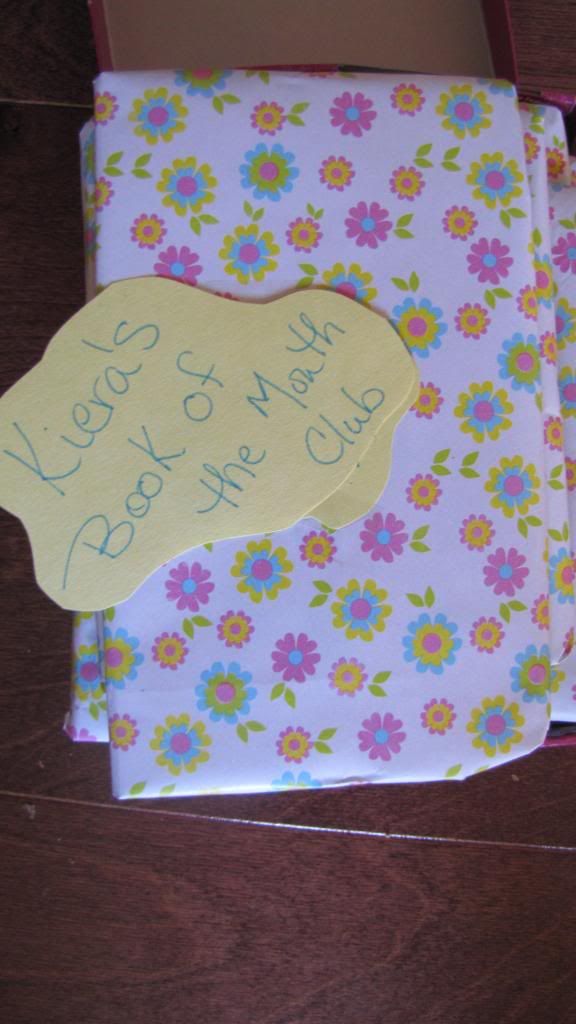 So I put the books in the order that I wanted them. Some of them where Christmas so I had make sure that was November or December based on when the birthday is. Her's is later in the month so I wanted her to have the Christmas book in November so she could really enjoy it instead of getting it just two days before Christmas.
As I wrapped the books I labeled each one with the date they were to be opened. For example, I started with the first one to be opened on her birthday. Then the next was February 23rd, then March 23rd, and so on and so forth.
After I had them all wrapped and labeled, I put them in a cute pink shoe box and labeled the box with a "Kiera's Book of the Month" label. Now she gets to open one every month. And we're getting to help her building a fun library.
I hope this idea helps you when you're thinking about your next birthday party. Why not make a "Book of the Month" Gift?
What creative gifts are you giving lately?