Seriously, nutella? I am in heaven.
Chocolate No-Bake Cookies
are so addictive, but then you add nutella and ... Wow! And if you think these cookies are good today, let them cool and eat one later. Even better. These cookies have found a special place in our home.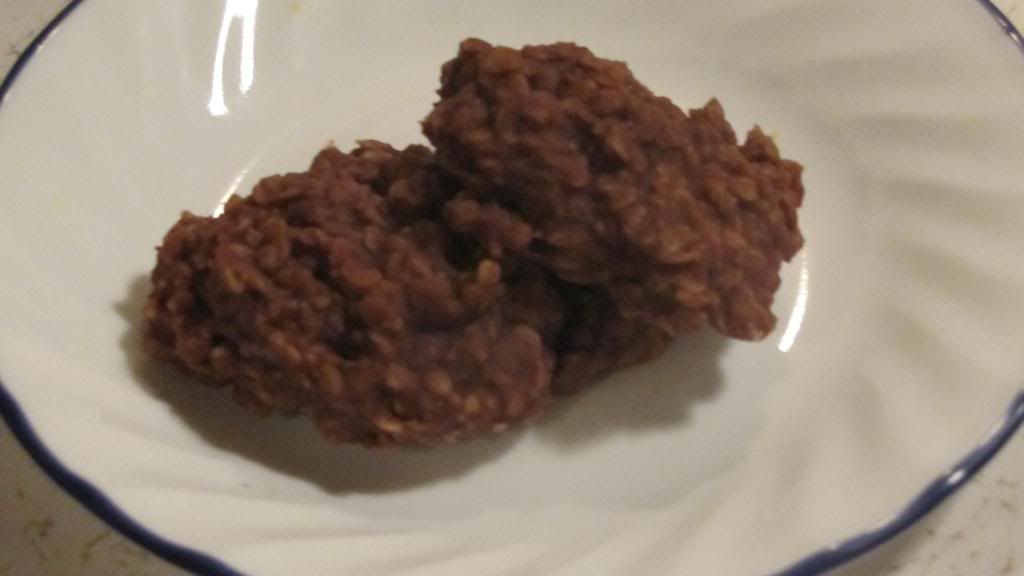 Nutella No-Bake Cookies
(from Shugary Sweets)
1 3/4 c. sugar
1/4 c. cocoa
1/2 c. milk
1/2 c. butter
1 tsp. vanilla
1/4 c. peanut butter
1/3 c. nutella
3 c. quick oats
*Cook sugar, cocoa, milk, and butter over medium heat. Boil for one minute and remove from heat.
*Add vanilla, peanut butter, and nutella. Combine well.
*Stir in quick oats.
*Drop by spoonfuls onto parchment paper and cool.