Looking for a fun, after school snack? These boiled cookies are yummy, easy, and chocolatey. Need I say more?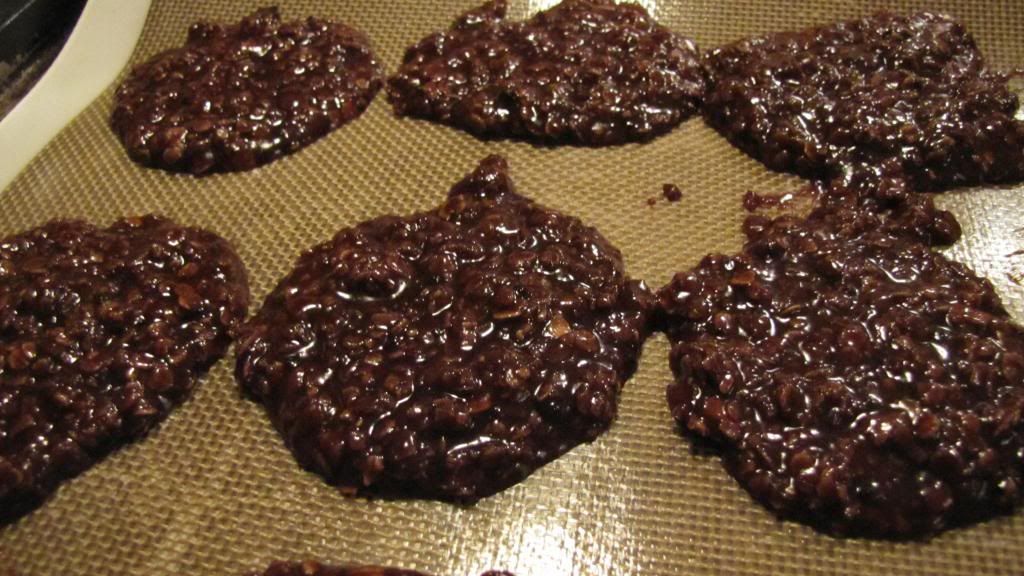 Chocolatey Boiled Cookies
2 c. sugar
4 Tbsp cocoa
1/2 c. milk
1 tsp. vanilla
1 stick butter
2 c. uncooked oats
3 Tbsp peanut butter
nuts or raisins (optional)
1. Mix sugar cocoa, milk and butter together in a sauce pan.
2. Boil for 2 min.
3. Remove from heat and add remaining ingredients.
4. Drop by spoonfuls onto wax paper and allow to cool.
These need a little time to set up. But when they're ready, you just can't stop eating them!