We just happened to pick up this book on a whim. I didn't know anything about it, but was absolutely delighted with the story. It follows Shelly the turtle that wants to see what winter is all about and becomes discouraged by the other animals so tell her she should be hibernating. Still she goes out and discovers just how wonderful winter can be.
After reading the story, we decided to make snowflake pictures. I'm sure you've seen all the stamping you can do with toilet paper rolls so that's what we did.
You'll need:
* plain toilet paper roll for each kid
* scissors
* acrylic paint
* construction paper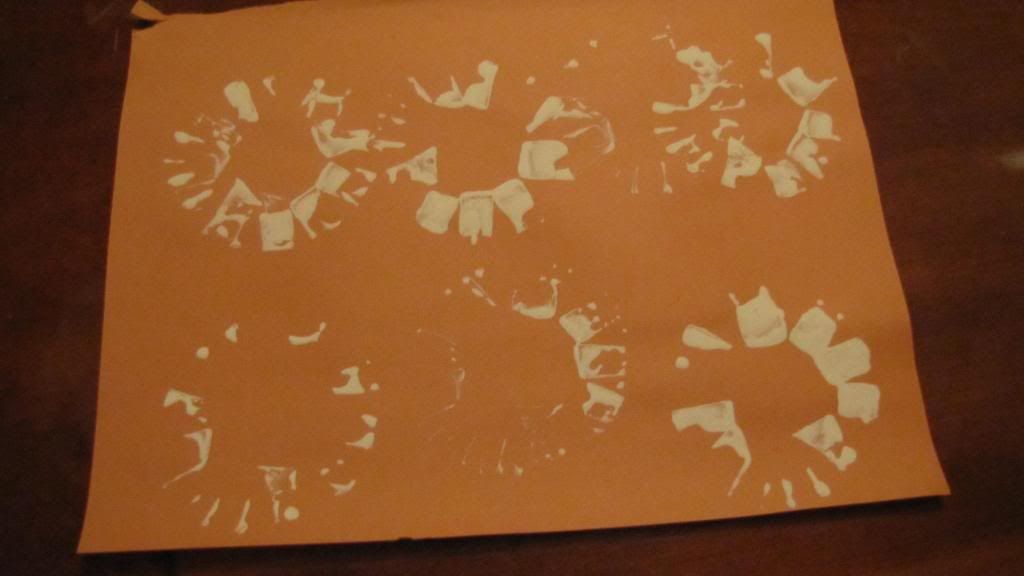 We cut one end of the toilet paper roll into strips. Try not to make them too skinny or they could break off. Cut them up the roll until they're like spokes. Stamp the toilet paper roll into white acrylic paint and stamp on your construction paper.