Where we live, we're pretty close to a town that still heavily celebrates Chinese New Year. The kids and I stop there every once in awhile on the way to Grandma's and I hope to make it out to their New Year's celebration next year.
As we've been reading some Chinese New Year books, we came across Bringing In The New Year by Grace Lin. It really explains a lot of the symbolism and meaning behind the holiday in a fun story format. Even this Mama learned a lot from reading this book.
In the spirit of the holiday, we decided to do cherry blossom stamping.
Here's what you'll need:
*Construction paper
*Red paint
*Plastic Soda Bottles
*Brown paint
*Paper plate
*Paint brush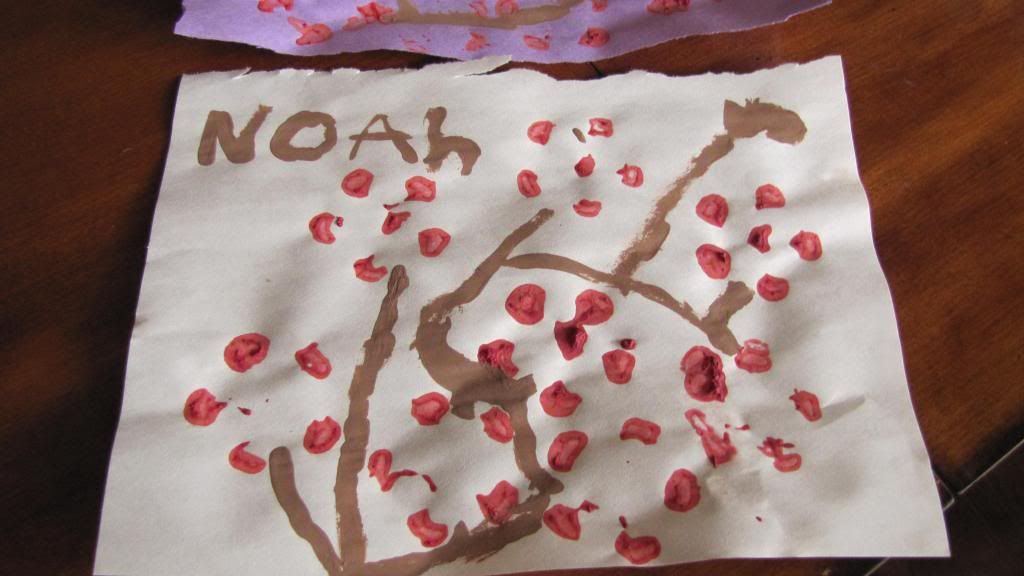 1. We started by squeezing some red paint on a paper plate. Then we took the bottom of a clean plastic soda bottle and pressed it into the paint, covering the five raised points.
2. Then we randomly stamped "blossoms" all over the page. We let that dry while we did something else.
3. Later we came back to them and added the branches with brown paint and paint brushes. I really like the way they came out.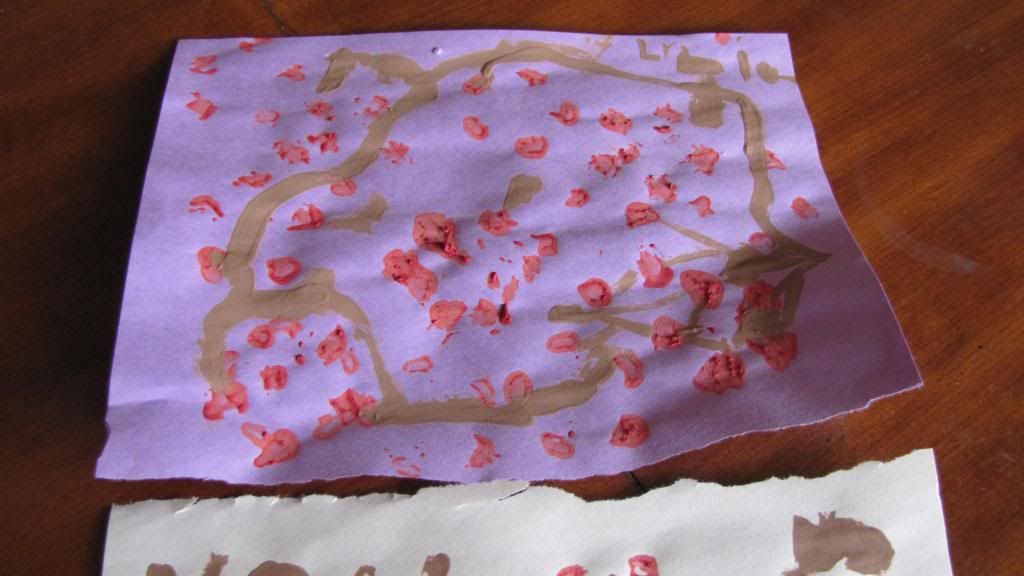 Have you ever read about Chinese New Year before?