This cute little board book came home in Lydia's preschool bag one week and we really had a lot of fun reading it. Little Cloud goes off on his own and has many adventures, including changing into a variety of shapes. In the end, he joins the others and together they rain.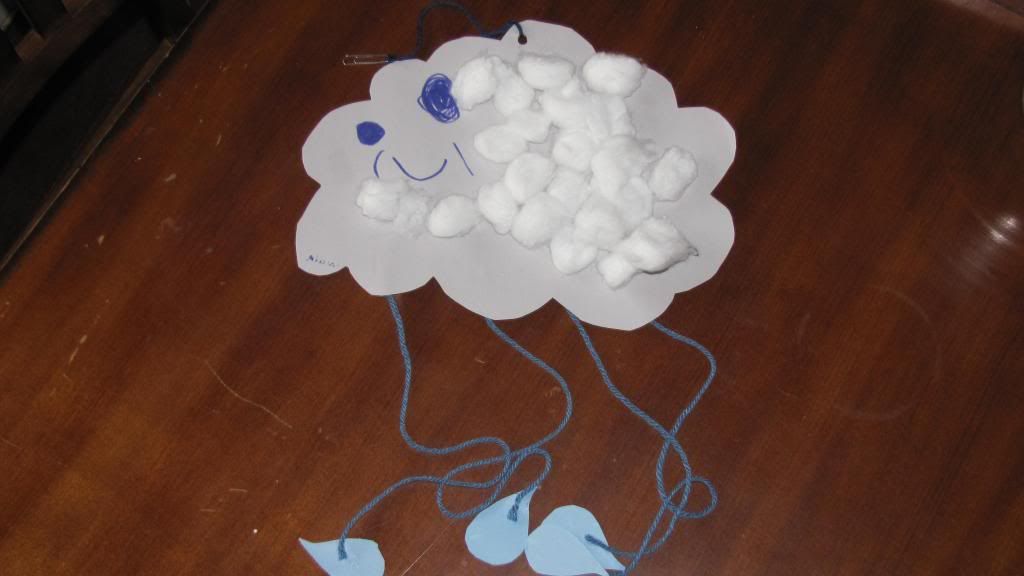 This is a fairly simple craft and can easily be included in a water cycle unit. We cut out a basic cloud shape from light construction paper. Have your child draw a face and then glue cotton balls to cover the cloud. Add some yarn and put water dropplets on the end. Finally add a piece of yarn from the top to hang it from the ceiling.
There's your little cloud. I think he's kind of cute.
How can you teach your child about spring and rain?