I've heard so much about this book, but had never read it before. One day Cornelia Augusta notices that it's raining hearts. Each one is unique and special in it's own way, so she decides to collect them and mail them to her friends as a surprise. The different ways she chooses to use them reflects the uniqueness of each recepient.
We decided to make our own scene of what it would look like if it rained hearts. And we wanted to use toilet paper roll stamping. Here's what you'll need:
*Toilet paper rolls
*Red paint
*Cotton balls or pads
*Glue
*Glitter glue
*Markers/crayons
1. Outline the shape of your cloud(s) with a crayon/pencil. Glue cotton balls or pads to fill in.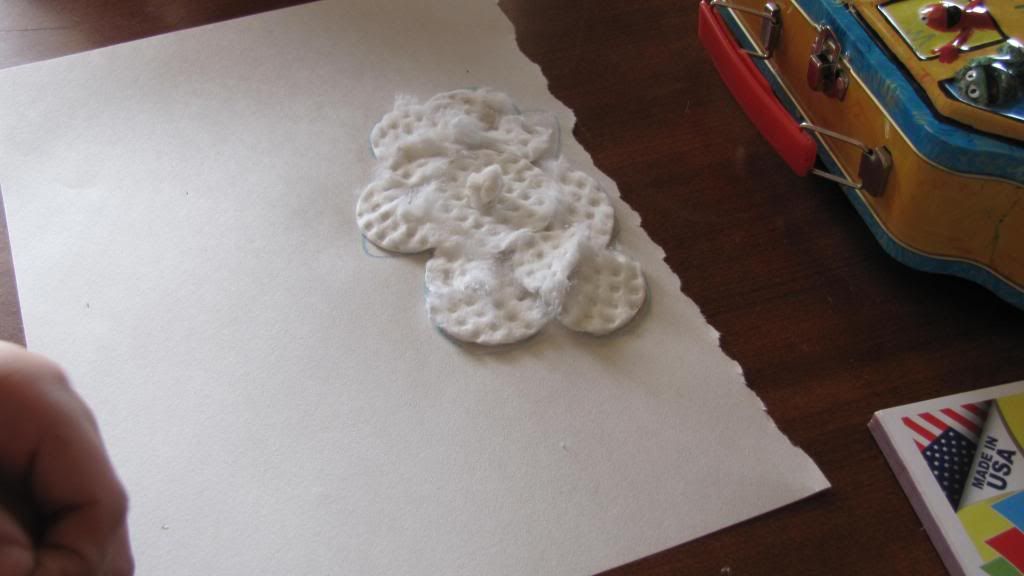 2. Shape your toilet paper roll into the shape of a heart. Bend it so you have a dip and a point on opposite ends.
3. Dip the end of your toilet paper roll heart into red paint. Make sure to swirl it in the paint to cover the whole end.
4. Allow to dry and decorate your scene with glitter glue, markers, and crayons.
5. Post in your front window for everyone to see.
Hope you have lots of fun painting your own raining hearts!