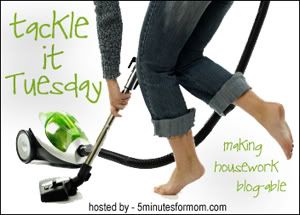 Wow! Time flies! I'm planning a 4th Birthday Party for Big Boy and I can't believe he's growing so quickly. He's at a great age. All the time he's coming up with new, witty things. Right now he says, "Mommy do you know how much I love you?" Then he opens his arms wide and says, "This much!" I could go on and on with all the new things he's doing.
But time is flying and I finally got invitations done and mailed this week. I wish I had a picture to show you. They turned out so cute. We're doing a monkey party (Curious George) so I dressed Big Boy up in last year's Halloween costume and boosted him into Grandma's walnut tree. We took a couple of pictures, picked out my favorite and ordered several copies when Walgreen's had a coupon code.
I took a 12" x 12" sheet of brown card stock and cut it into (2) 5 3/4" x 12" strips. My envelopes were 5 3/4" wide so that's why I chose that size. I folded the stop in half. I then matted the photo and the saying ("Curious why _____is in a tree?") with green card stock and adhered them to the front. Big Boy added a monkey sticker to the front as well and I adhered a white piece of paper inside with the party details.
These invitations were slightly cheaper than store bought, but keep in mind, they were also custom made with his photo. I could have made cheaper as well if I'd bought the card stock the week before while it was on sale, but it kept slipping my mind.
So that was my big project for the week. I just mailed the last one yesterday as my brother-in-law and his wife just moved and we were waiting on their new address. I'm glad to have them done and am looking forward to working more on this party. I'll try to post a picture of the invitation when I post more party details.
Here are a few other links to projects I was working on last week:
Canned Applesauce
,
Canned Cranberry Applesauce
, and
Canned Apple Butter
.
Here's also a link to a printed
Curious George invitation
. Very Cute!
For more
Tackle Tuesday
posts, check out
5 Minutes for Mom
.