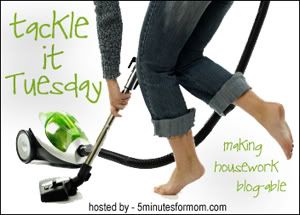 Yeah! I'm tackling!
Bakerella
is one of the first sites on my bookmark list. And for good reason. Her imagination and creativity know no bounds. Recently I've been in love with her
Sesame Street characters
.
Aren't they cute???
Some day when I don't have kids and unlimited time and money, I'm working on these.
She has so many things I want to try. And then has some things I'd like to try, but I can just imagine how they'd turn out in my hands. Like these:
Don't they make your mouth drool???
But awhile back she posted these yummy
Pumpkin Pie Bites
and I thought, "I CAN do that!"
Pumpkin Pie Bites
2 refrigerated ready-to roll pie crusts
8 oz. cream cheese, room temperature
1/2 cup sugar
1 cup canned pumpkin
3 eggs
1 teaspoon vanilla
1 teaspoon pumpkin pie spice
Pumpkin-shaped cookie cutter
Optional
1/2 cup chocolate morsels
vegetable oil
re-sealable plastic bags
Preheat oven to 350 degrees.
Use cookie cutter to cut 12 pumpkin shapes from each pie crust. You will need to roll the dough thinner than it comes out of the box.
Press dough shapes into a 24 cup mini muffin tray. (Make 12 at a time, alternating cups to make sure pie crusts don't overlap each other.)
Apply egg whites from one egg to the top edges of each pie.
Mix cream cheese, sugar, canned pumpkin, remaining 2 eggs, vanilla and pumpkin pie spice together until thoroughly combined.
Spoon mixture into each pumpkin-shaped pie crust.
Bake for 12-15 minutes.
Remove pies to cool and repeat with second pie crust. Place the muffin tray in the freezer to cool it quickly for re-use.
Makes 24 pies. Keep refrigerated.
Bakerella's Pumpkin Pie Bites
My Pumpkin Pie Bites-- Not as pretty, just as tasty
My batch was only made with one pie crust, but it yielded 20 mini bites, plus enough filling for a small pie in a graham cracker crust. Very yummy!
Let me just say this: these babies will quickly pack on the pounds. They're so light and delicious; you hardly realize how many you're eating until it's too late.
A word to the wise: watch your chocolate in the microwave. My little bites didn't end up nearly as pretty as Bakerella's. I was using a plastic bag that kept clogging with little burnt chocolate bits. It didn't taste burnt, but it sure kept sticking in my bag.
You may think the pumpkin/ chocolate combo isn't for you, but trust me. I really wanted to get this recipe in your hands before Thanksgiving because they are fantastic. You won't believe how good they taste.
For more Tackle it Tuesday, check out 5 Minutes for Mom.