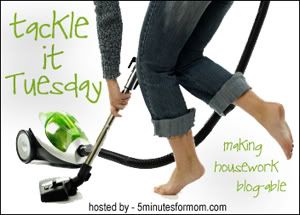 Tackles abounded in our house this week. Limited budget and upcoming holidays afforded lots of opportunity for creativity. And it actually feels pretty good to have some stuff done.
Thursday night I stood in my kitchen watching "Flash Forward" on the internet (my newest fall obsession) and loading the dishwasher. When I realized I could be getting ready for Christmas and passing the time with a great new drama. So after the dishes were done, I sat down at the dining room table and painted the kids' Christmas ornaments.
They've both recently discovered hot cocoa dates so these little ornament cups of cocoa were perfect. I love being able to give my kids a little something for the tree each year, but the cost was adding up so quickly. But I found these $.69 ornaments at Jo-Ann's and added a little paint from my stash making them quite a bargain.
I also made some felt food for Baby Girl's Birthday coming up December 21st. I'll post ornament photos and a felt food tutorial on Friday.
For more
Tackle it Tuesday
posts, check out
5 Minutes for Mom
.