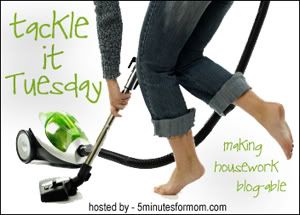 It's fall! Yeah! It's so funny 'cause I live in a very hot part of Northern California. And this week we're resting in the triple digits. Yes, folks, first day of fall and we're in a heat wave. But you know what, I'm pushing through. We ARE going to have fall, even if I have to have it by myself. So I'm dreaming and coming up with my fall to-do list. Here's what we have coming up in the next couple of months:
1. Canning Applesauce, Cranberry Applesauce, and Apple Butter: Just finished this today. I'm exhausted, but I love the feeling of accomplishment that comes from "putting up" food that will help sustain my family in the coming year. Look for recipes and directions in the coming days.
2. Taking the kids to the indoor pool at least once a week: We have a great gym that offers an indoor pool. It's a great way to spend an evening and keep the kids growing in their swimming skills. And we love it.
3. Celebrate Big Boy's 4th Birthday: I can't believe I'm going to have a 4 year old! We've got a great monkey party planned. Stay tuned for further details.
4. Go to the Pumpkin Patch and carve pumpkins: We usually do this the weekend of Big Boy's birthday. I love going to the pumpkin patch and seeing the kids enjoy all the things to do. They have such a great time there and I love showing them what it looks like to picking produce from a garden.
5. Put on a great Women's Retreat: This is the middle of October and gonna be a good one.
6. Celebrate turning 30: when did that happen?
7. Celebrate Thanksgiving: I love Thanksgiving. Who's ready for my pumpkin pie cake recipe?
8. Host some kind of Holiday Open House: Whether we do an open house, an evening in Avonlea, or a girl's night out, I want to celebrate with some friends. Probably at the end of November.
9. Go to the Christmas Light Parade: We pack up the kids and a picnic dinner ever year. Very cold, but very fun.
And I'm sure we'll be even busier than that. But I can't wait. Break out the pumpkin and welcome fall.
This post is linked to:
Tackle it Tuesday
at
5 Minutes for Mom
Falling for Fun
at
Daily Dwelling