When I was scrapbooking earlier this month, I spent some time putting together holiday cards for my nieces and nephews. I wanted to send them a little something to let them know that Auntie was thinking of them. And what better way than sending a cute turkey in the mail!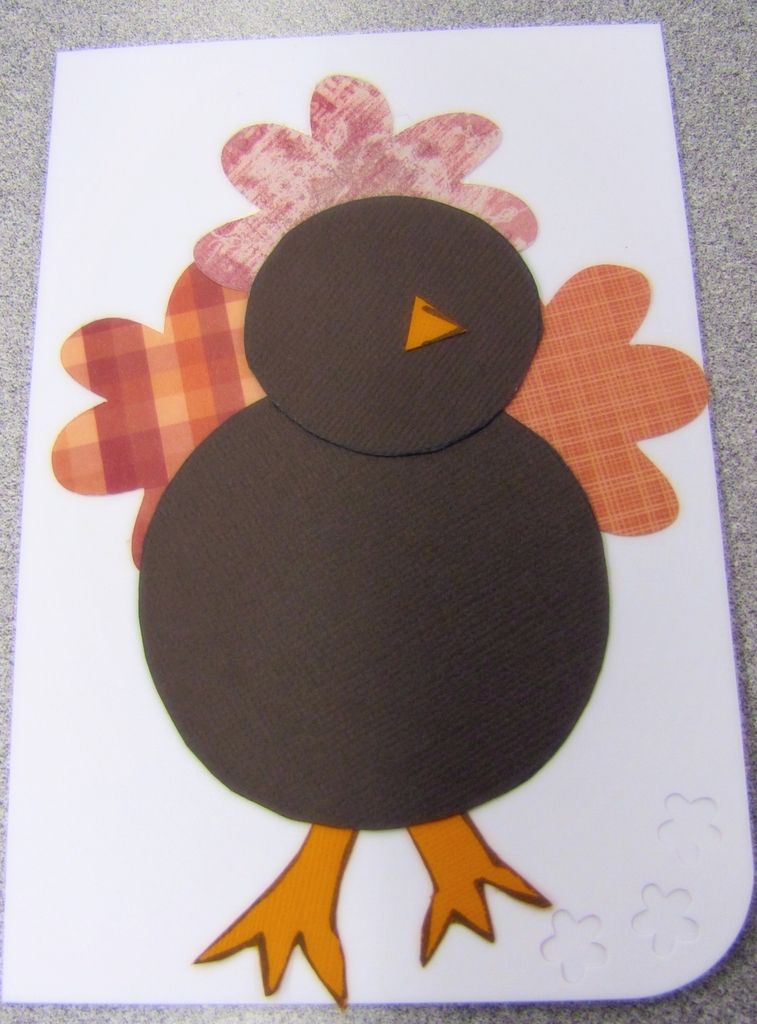 For the base of my card, I used some pre-made invitations from Jo-ann's, but you can use whatever you'd like. I just cut a couple of circles and some flowers for his feathers. A scalloped circle would be cute as well. Just a fun little surprise to pop in the mail and brighten someone's day.
How are you being creative lately?