I can hardly believe that Easter is coming up so quickly. Spring is ready to bust out where we live and we just feel the freshness of a new year around us. Well, Mommy's still trying to figure out how it's become 2013, but the kids and I definately have Spring Fever.
As Easter is coming, I wanted to share with you a new tradition we started last year and that's Resurrection Rolls. These were a fun treat to go with breakfast last year and a great reminder why we celebrate. Here's what you'll need: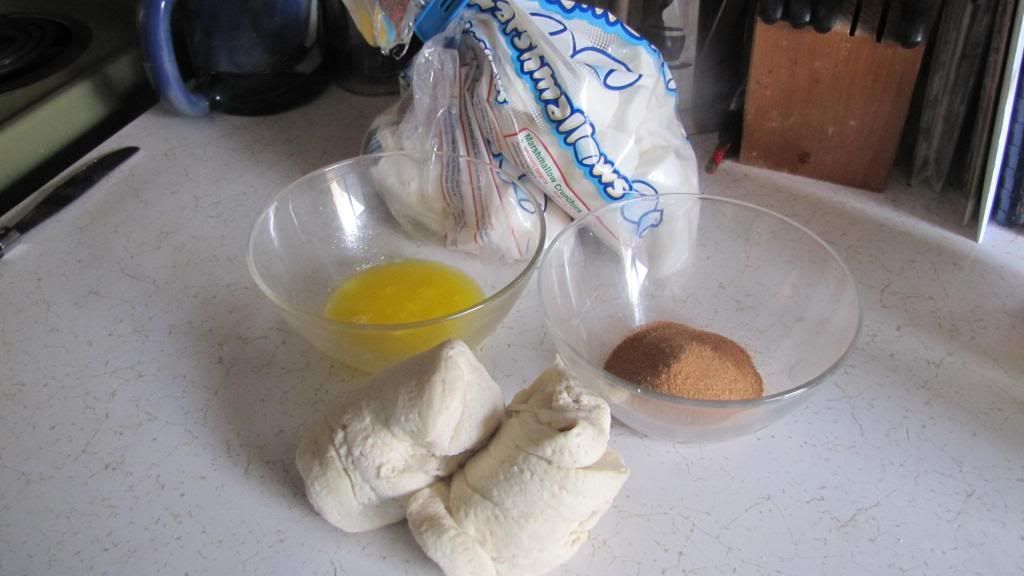 Crescent Rolls
Marshmallows
Melted butter
Cinnamon/ Sugar Mix
Lydia's going to be my model today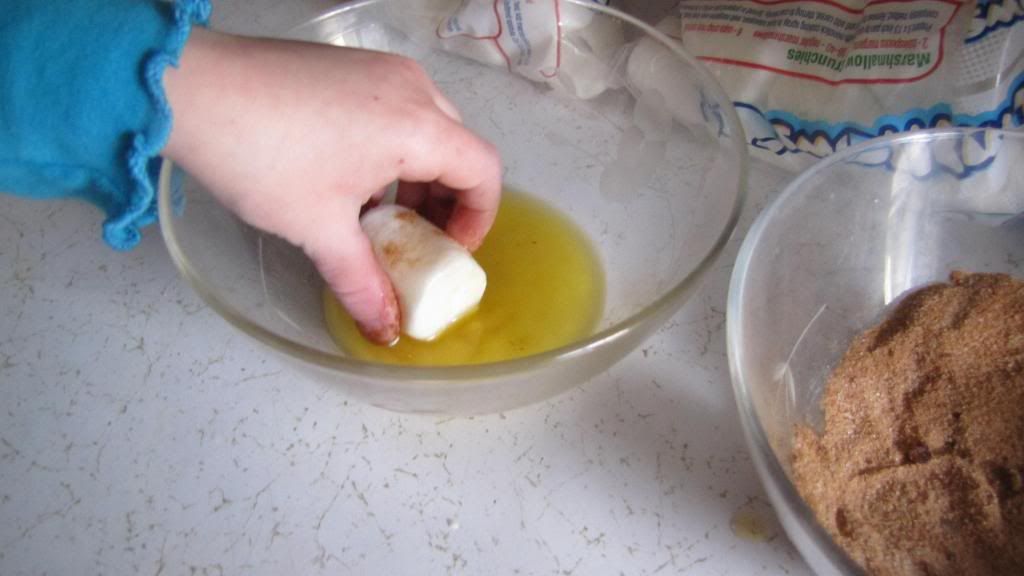 Roll your marshmallow in the melted butter.
Show your child how the white represents how
pure Christ was.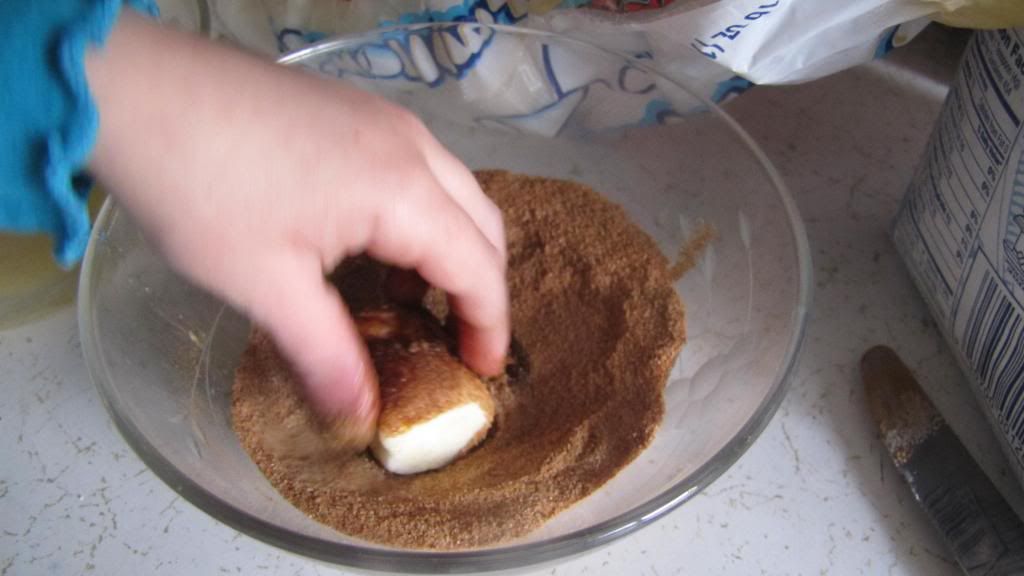 Then roll it in some cinnamon.
Explain to your child that this represents the
spices that Jesus was anointed with at his burial.
Wrap your marshmallow in a crescent roll.
Explain to your child how they wrapped Jesus
in a cloth at his burial.
Bake according to package directions,
in the oven (tomb).
While you're waiting, talk about those three days
everyone waited for Jesus.
No one knew what was about to happen.
Carefully remove your rolls from the pan
and break open.
Where is Jesus?
The "cloth" is empty.
This is a great activity to do while reading
Together we celebrate:
"He is not here; He is risen, just as He said"
(Matthew 28:6).