This recipe has quickly become a favorite of all the kids in our family. From the 7 year old to the 17 month old, they've all had a hand in playing with and experimenting with this Moon Sand.
I've seen Moon Sand in the stores, but this homemade recipe is so inexpensive. When a friend shared it with me, I knew we had to try it. And we have not be disappointed.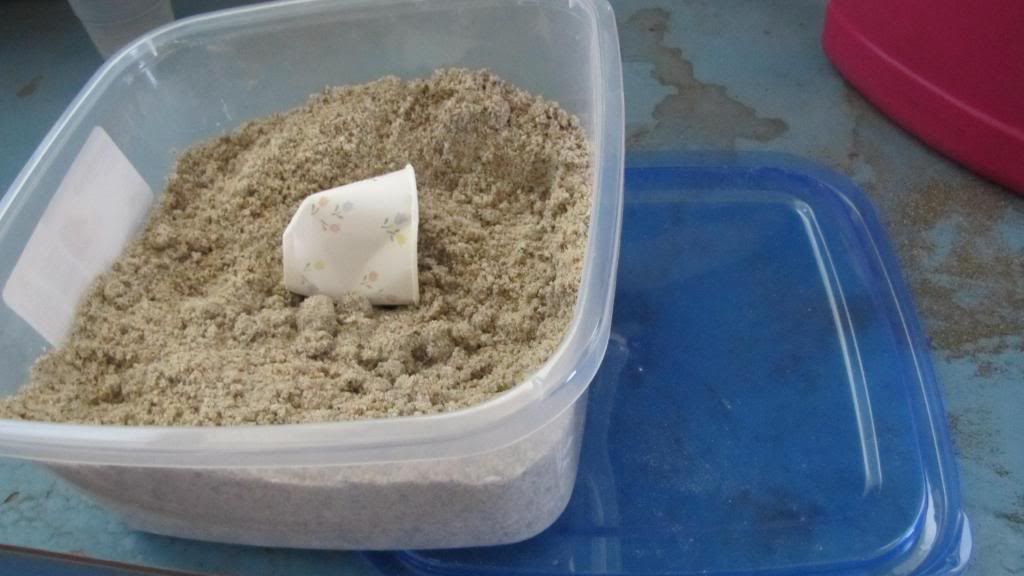 I picked up a plastic shoebox from Dollar Tree to store the Moon Sand and tossed a few sand toys in there as well.


I hope you enjoy this Moon Sand as much as we do. We love it!