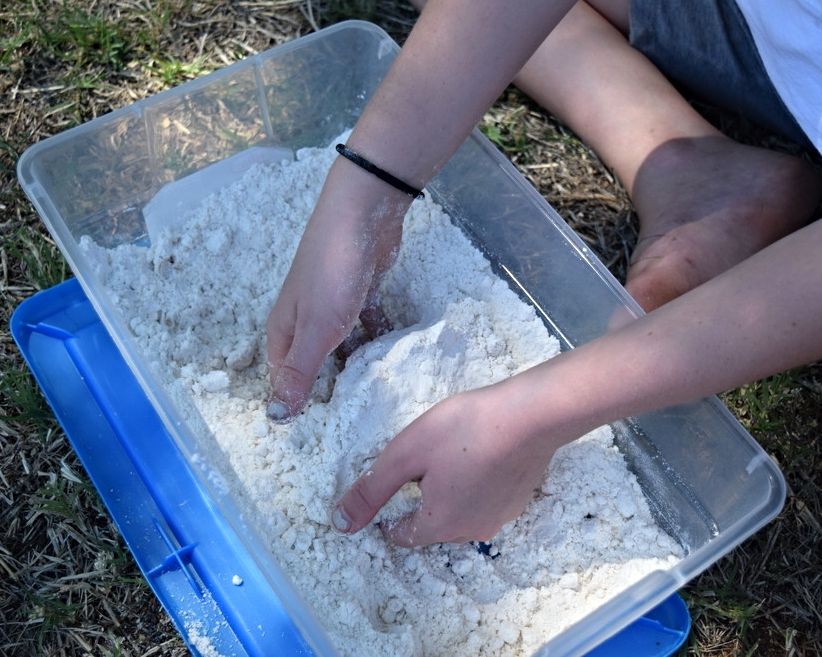 My kids love all kinds of play dough. They could spend hours molding and playing with it. Between our basic play dough recipe,
this peppermint variation
, and
this pink lemonade variety
, we are constantly making sensory doughs. Especially now in the summer, we love having the time to experiment with play dough.
So when I came across this cloud dough recipe on pinterest, I knew we had to try it. And what could be simpler than flour and baby oil?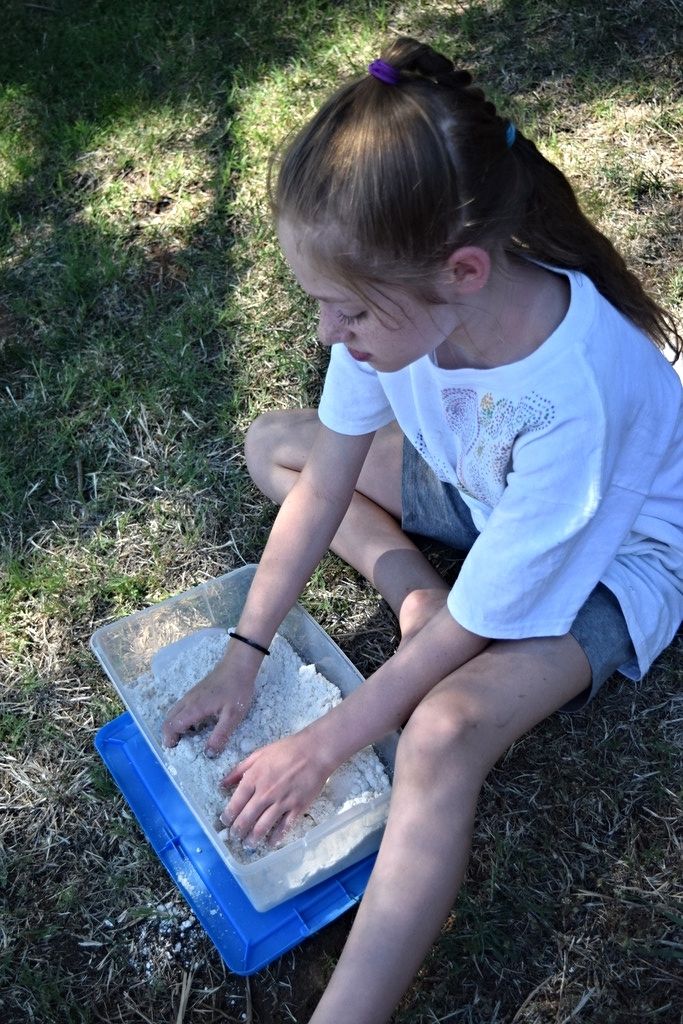 8 c. flour
1 c. baby oil (we used lavender)
closable shoebox from Dollar Tree
Just mix it all together and store in an airtight container (we used a shoebox)!
Couldn't be any easier, could it?
The verdict?
The kids love it, especially my 8 and 4 year olds. It's so soft and shapes well. It really does live up to it's name; you feel like you're touching a cloud. Plus the lavender scent is beautiful.
So tell me...
Have you ever made cloud dough?