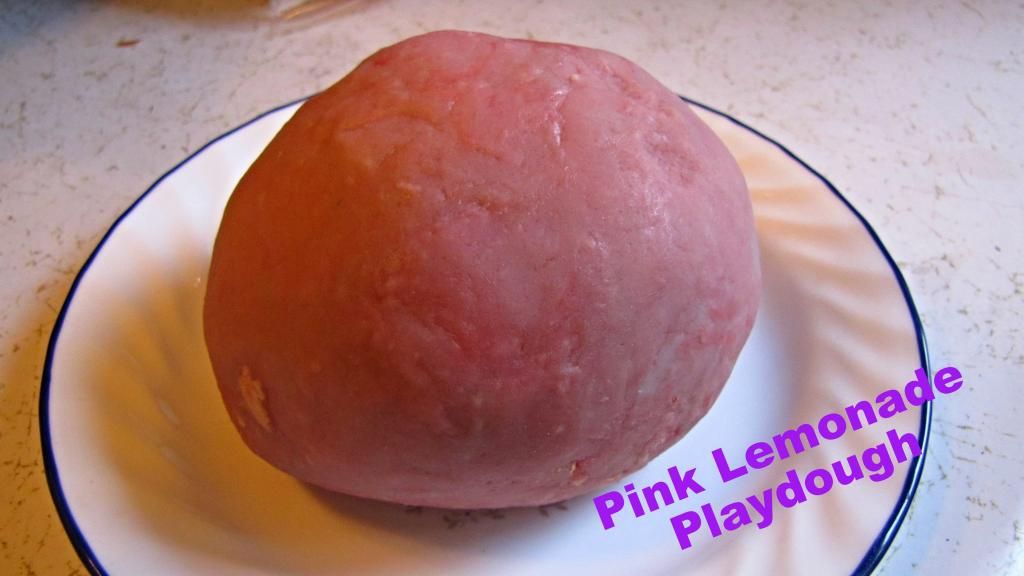 We're at it again... making more play dough. This time, the kids wanted to experiment with scent so we thought we'd make this Pink Lemonade Playdough. It smells so good. Even I was having a hard time not eating it.
We really started with our basic play dough recipe then added some Crystal Light packets we had left over from our
Skinny Raspberry Lemonade Cake
. You can also use a Kool-aid packet, but this is what we had. I love the feeling of this cooked play dough; it's so much like the original. And the color and smell this this one a winner for Valentine's Day!
Pink Lemonade Playdough
2 1/2 c. flour
1 c. salt
4 tsp cream of tartar
1/3 c. vegetable oil
2 c. water
3 packets of Crystal Light/Kool-Aid
optional: food coloring for extra color
1. Mix all ingredients together.
2. Heat over medium heat, stirring constantly, until it thickens.
3. Allow to cool slightly.
4. Knead on a well floured surface, adding more color as needed.
5. Store in an airtight container.