This is the perfect dessert for sharing on a hot summer day. Easy and no-bake, this dessert will impress without heating up your kitchen. And your guests will never realize how easy it truly is.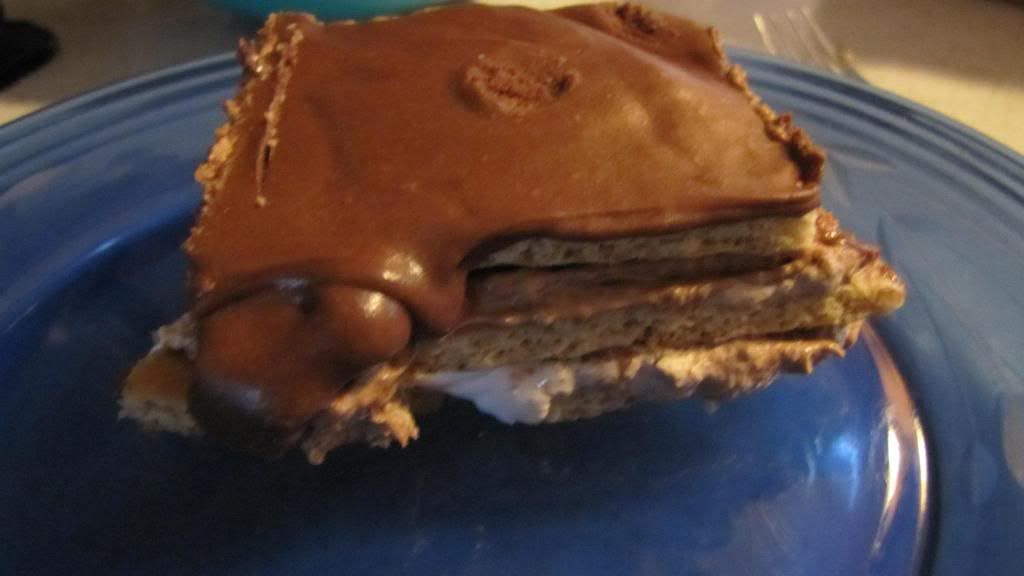 1 box graham crackers
2 small boxes vanilla pudding
3 1/2 c. milk
8 oz cool whip
1 container chocolate frosting
(or your favorite frosting recipe)
1. Mix pudding and milk until completely combined. Fold in cool whip.
2. Warm chocolate frosting until spreadable.
3. Spray a 9 x 13 pan with non-stick spray.
4. Layer graham cracker, pudding, and frosting, ending with frosting on top.
5. Refrigerate overnight or 24 hours to soften graham crackers.
6. Try not to eat the entire pan.