Oh, we have had a fantastic summer! We've been to the beach. We've played baseball. We've made homemade ice cream. We've had a fantastic, full summer!
But August is here and that means school. Birthdays remind me that the kids are growing up. But the first day of school really reminds me that they're growing up. My baby girl is starting kindergarten. There is something seriously wrong with that sentence. And of course, baby had to be in the picture as well.
That's my boy! This summer I really started to see how his mind works and how he's growing more every day. We still have our struggles, but he's growing so fast. I'm so proud of him. Third grade here he comes.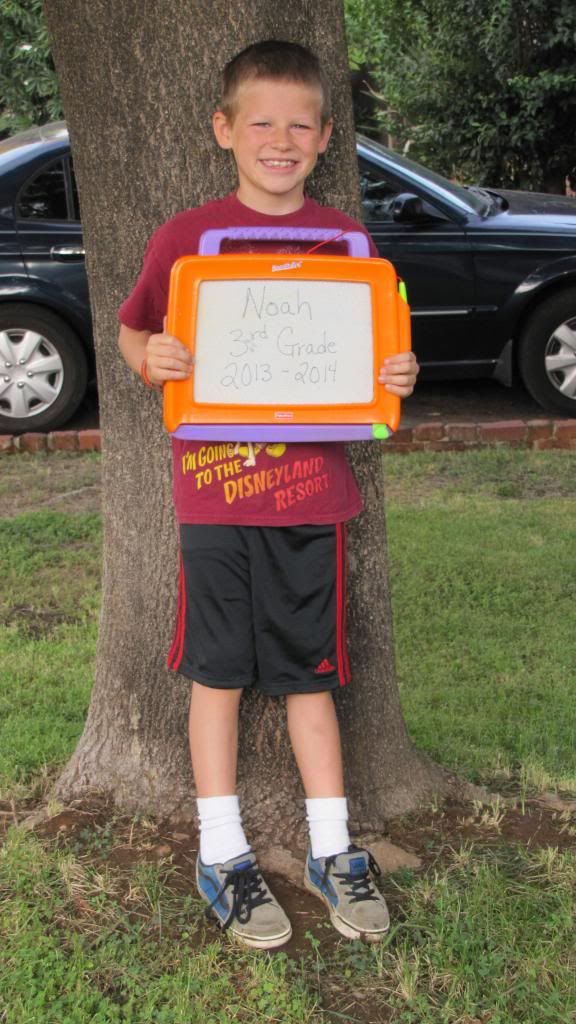 And since we homeschool, here's our class photo! (Baby included as well)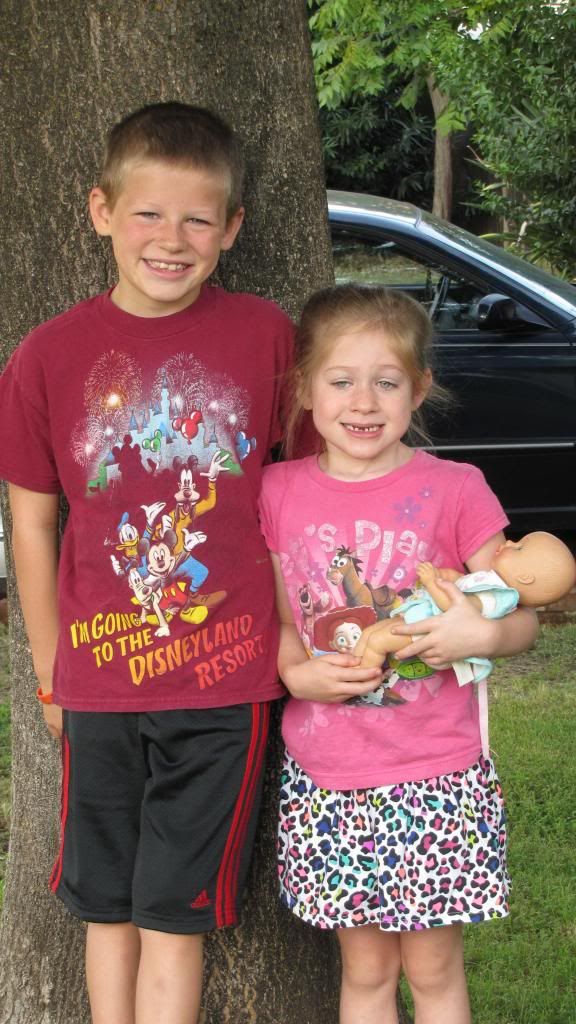 For a couple of days before I wanted to make the first day special and I was trying to think of something my kids would really enjoy. So like any good mother, we took First Day photos ... and then we went out to donuts. Yeah donuts. I gave them sugar then I expected them to concentrate on school. Ooops! But they each got to pick out a donut, and Mommy had coffee for the first time in six months. And we were off to hit the books.
Lydia loves school and can't get enough. Especially when it comes to "cut and paste."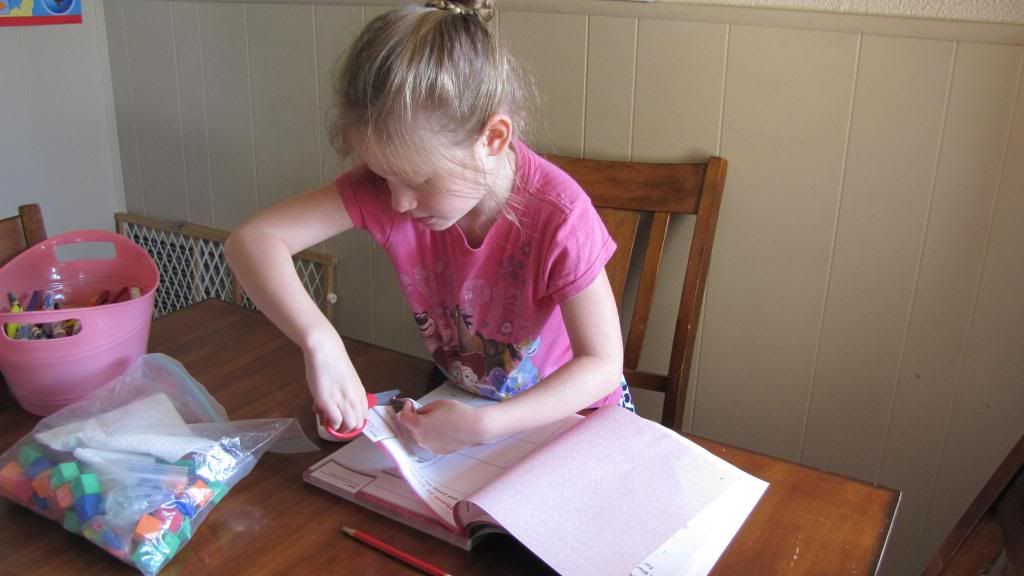 I worked hard to set up a small desk space in our tiny house and Noah loves having that option when things get too loud at the dinning room table. But he just can't sit still! :-)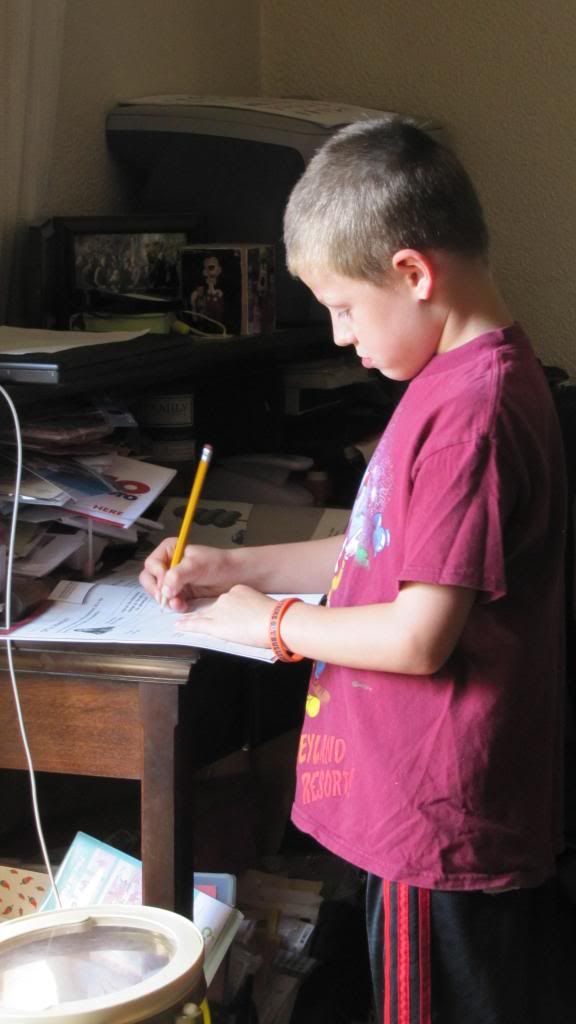 And since I have a two year old in the house as well, this was my living room about half way through the day. Toys, books, musical instruments, and a basket of laundry I'm trying to frantically fold while the kids were on the slip n slide. Yes, slip n slide during school! Hey after all, it was the first day!
Have your kids gone back to school yet?
Are they excited?