*This post was originally published on 7/14/14. Enjoy!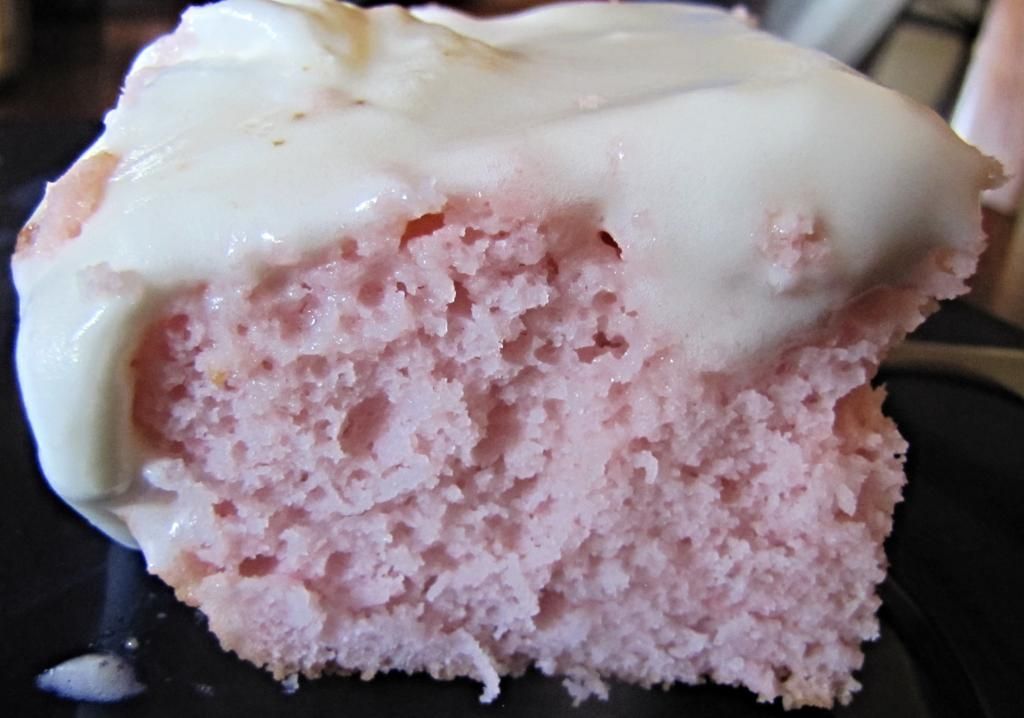 Yummy... It's summer time and that means lemonade. Nothing speaks of summertime like sprinklers, chlorine pools, and lemonade. So when I came across this
Skinny Raspberry Lemonade Cake
, it seemed like the perfect summertime dessert.
We had some trouble finding raspberry lemonade yogurt so we mixed lemon and raspberry yogurt. I just started with half of each and adjusted the flavor from there. Eventually I settled with a small container of raspberry yogurt and half of a small container of lemon. The Crystal Light is pretty strong so the yogurt toned it down.
There were five kids in my house on this particular evening and four of them loved it. I did too. My husband and daughter, on the other hand, would have preferred chocolate. :-) Anyways, just a couple of thoughts:
Next time I'd love to make a poke cake out of this with raspberry jello.
How many other flavor options can we come up with? yogurt and drink mix
I'm going to love playing with the basis of this recipe.
What about you? What's your current favorite summer recipe?