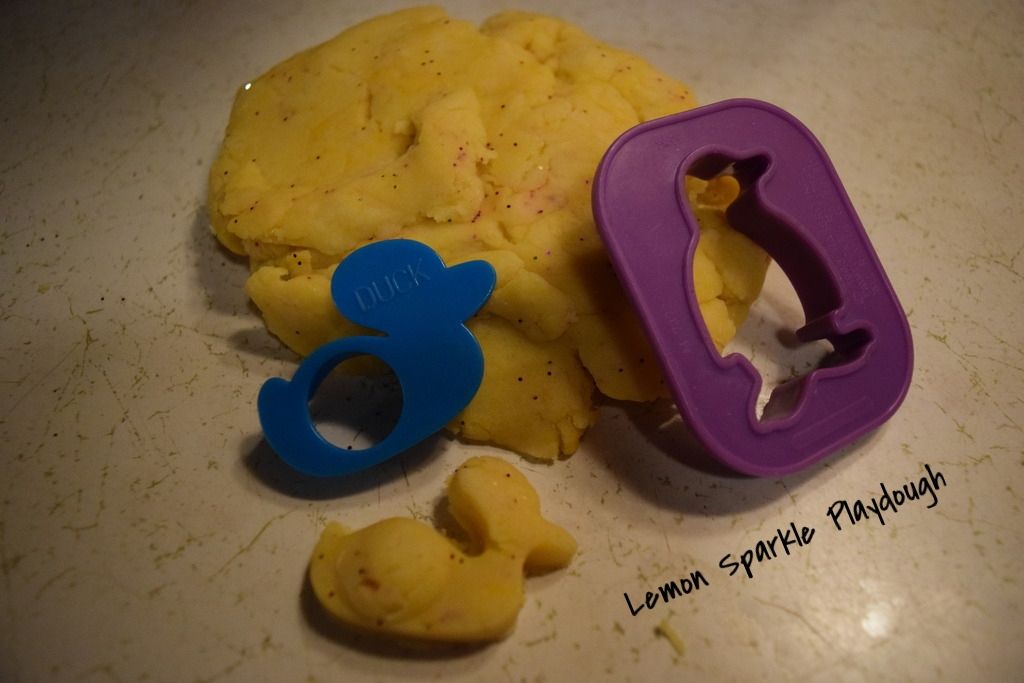 January always makes me think of fresh things. A new year, new goals, new beginnings... and what better way to celebrate than with a fresh lemon scent? So while the weather outside is frightful, we're in the kitchen making lemon play dough with just enough sparkle to celebrate the new year!
Lemon Sparkle Playdough
2 1/2 c. flour
1 c. salt
4 tsp cream of tartar
1/3 c. vegetable oil
2 c. water
25-30 drops yellow food coloring
10 drops lemon essential oil
glitter of your choice
1. Mix first 5 ingredients together in a medium pan.
2. Heat on stove over medium heat, stirring until thickened.
3. Remove from heat and allow to cool.
4. Knead in food coloring and lemon oil, until the color and scent you desire.
5. Knead in glitter.
6. Store in an airtight container.