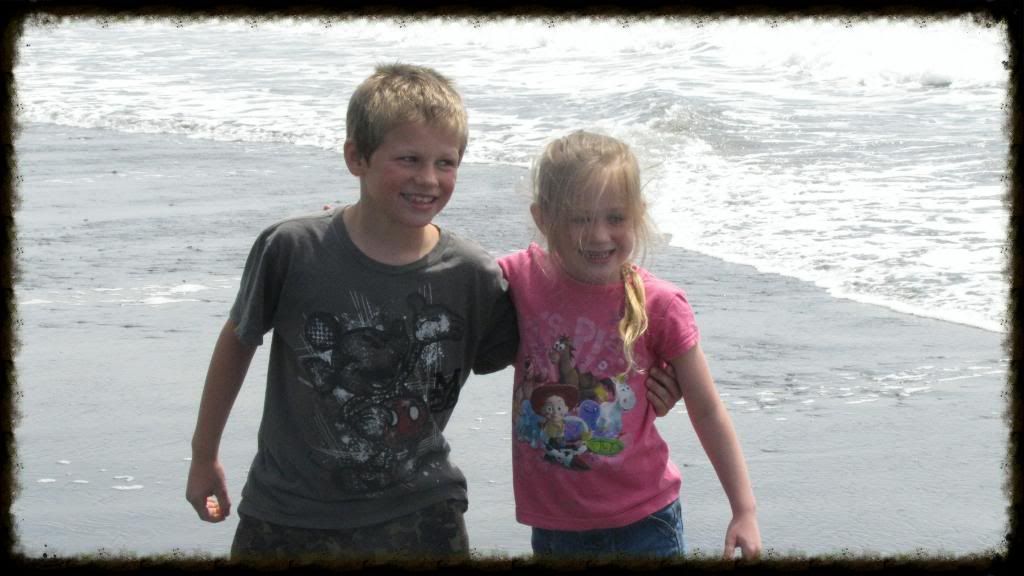 These were all little tips and thoughts from our beach trip in 2010 and a snapshot into our family at time. We've been going to the same beach on vacation since 2009 and we're very much so looking forward to our trip again this summer. Just wanted to share these little tidbits of motherly advice.
Lesson #1--Your two year old who has been doing awesome potty training will suddenly revert when you pack primarily big girl panties.
Lesson #2--Sand will be EVERYWHERE!
Lesson #3--Don't just put sunscreen on your nose. There are other places that can, and will, BURN!
Lesson #4--Some loads of laundry will have to go through the washer twice. (See #2)
Lesson #5--Watching your four year old play on the beach will be like a re-enactment of Lord of the Flies.
Lesson #6--If you go into vacation with the right attitude, you can actually wear your kids out before they wear you out!