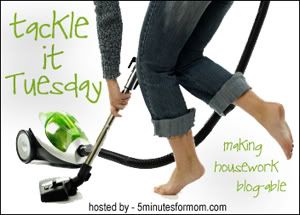 I'm at my mom's for a few days and it's so nice to have an extra set of eyes, ears and hands. It's freed me up to get a few things done and enjoy some time scrapbooking before the holidays hit in full force. So that's what I'm doing today:
1. Ordering a few photos
2. Looking into Christmas cards
3. And Scrapbooking
I have months and months of photos to catch up on in our family album and just as many months to catch up on in Baby Girl's 1st year album. Although I'm sure I wouldn't be able to get completely up to date, it's nice to have the time to make a dent in it.
Find
what others are tackling today
at
5 Minutes for Mom
.