This is a simple, inexpensive way I show love to my kids throughout the year, but especially during the month of February. Each night I cut out a small heart from construction paper and write one thing I love about that child. It can be anything from doing an activity with them, the way they treat their siblings, even a special moment we may have shared that day. I try to look deeper than the obvious to really see areas they're growing in or may need encouragement in. And it really forces me as well to look for the positive things that are happening in their lives.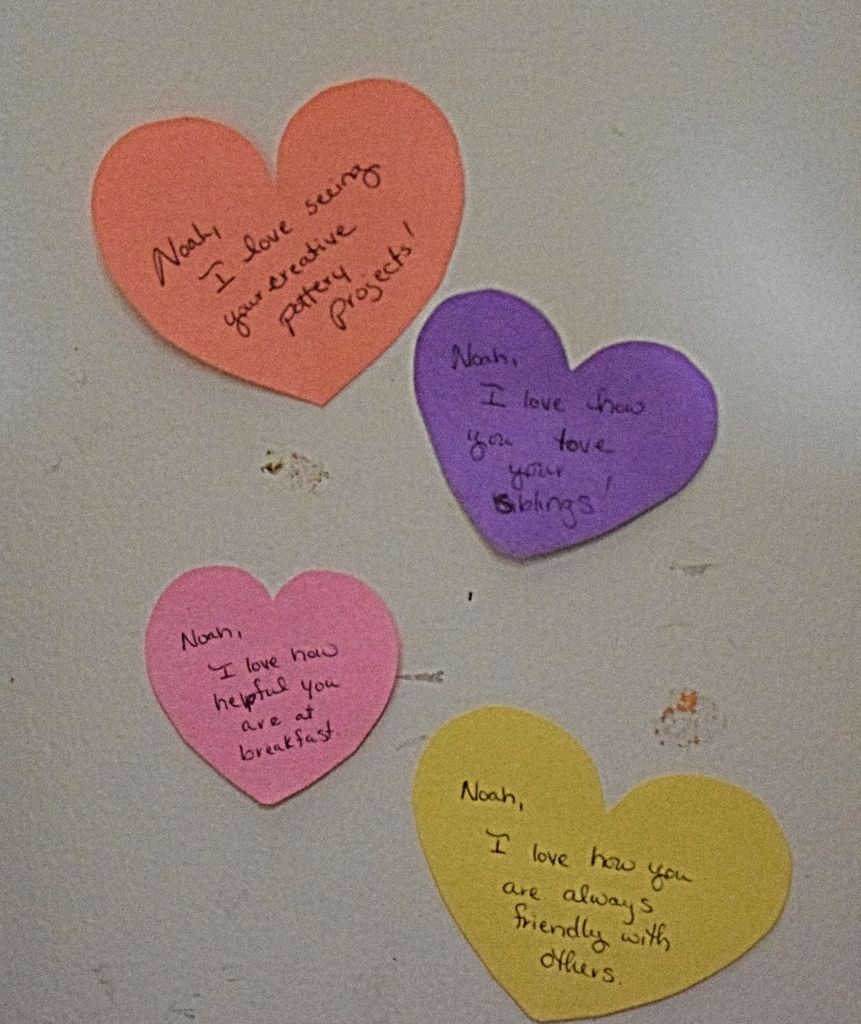 Then I post it on their door each night before I go to bed and it's a special surprise for the morning. It's fun to mix them together in a cluster to the kids have to read through all of them the next day in order to find the new one. And it reaffirms the encouragement that I've been giving them all along.
This is a great way to keep speaking into your kids' character, besides the conversations you're having day in and day out. And it's an especially fun way to love on your kiddos around Valentine's Day.