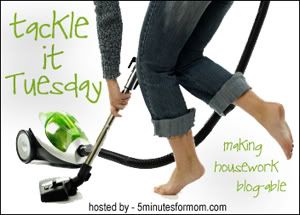 Well, it's almost the end of the summer. My kids are still little so I don't consider it to be the end of the summer till Labor Day and Sept hits. After all, it's still well over 100 degrees here and will continue to be for the next couple of weeks. We're still getting lots of swimming in. But I digress...
Moving wasn't a part of the plan for this summer. It certainly wasn't on my S
ummer To Do List
, nor was it something that I thought would happen for awhile. But here it is. We're moving into a 3 bedroom house with a friend of ours. Little bit more space and new location. Thankfully it's not too far from here and we'll still be in the same town. So I'm not packing everything, but a few things do need to be put into boxes. And of course, the apartment must be cleaned.
So that's what I'm tackling today. I have a sitter coming in the morning to stay with the kids while I have a doctor's appointment. Then we'll do a little packing and hit the pool in the afternoon. Nothing like a cool dip to reward us for our efforts.
Our small group is also coming over tonight to help us pack up the last of it and clean things out. It's amazing the "filth" that we've been living in. You never realize how dirty your house is till you're moving out. Wow.
Anyways... wish me luck!