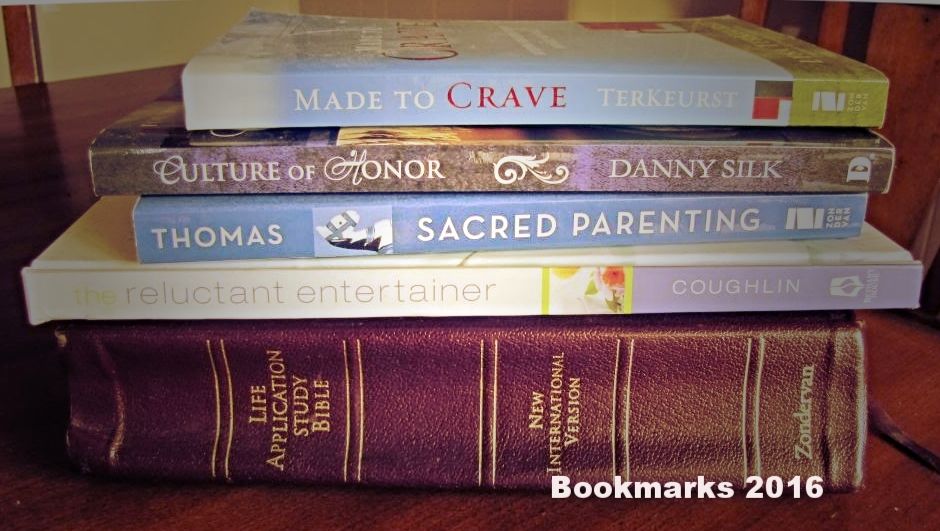 *Bookmarks is an online book club hosted at Creative2xmom. Here we discuss the books we've read in the past month as well as the suggested reading. Our
suggested reading for November
was Every Day by David Levithan.
These are the books I read this month:
Love That Boy by Ron Fournier-- I picked up this book on a whim from the library. It was in the new release section and the subtitle was interesting. It wasn't what I expected as the majority of the book focuses on the author's autistic son. However, the book extends far beyond parenting an autistic child and touches on universal parenting themes. All in all, I took away some great lessons from the book about my expectations on my one kids and focusing on what I truly want for them.
What We Read with the Kids:
Paddington Takes on TV by Michael Bond-- You can't go wrong with a Paddington book. The trouble this bear gets into is absolutely hilarious. The chapters are long, but so worth the effort.
Our suggested reading for November was Every Day by David Levithan-- Wow! Levithan writes a unique and page turning story. A wakes up every morning in a different body. Boy or girl... it doesn't make a difference... Always around the same age... always around the same location. That's just the way it's always been. Until one day he meets THE GIRL and suddenly he wants to plan for the future. While there was some questionable material, I really enjoyed it and look forward to reading the sequel.
So what are your bookmarks this month?
Tell us in the comments about the books you're chewing on. Or link up a review from your own blog. Let's share the books we're finding, good and bad. And give us your thoughts on Every Day by David Leviathan.

And come back December 23rd as we discuss The Art of Racing in the Rain by Garth Stein.