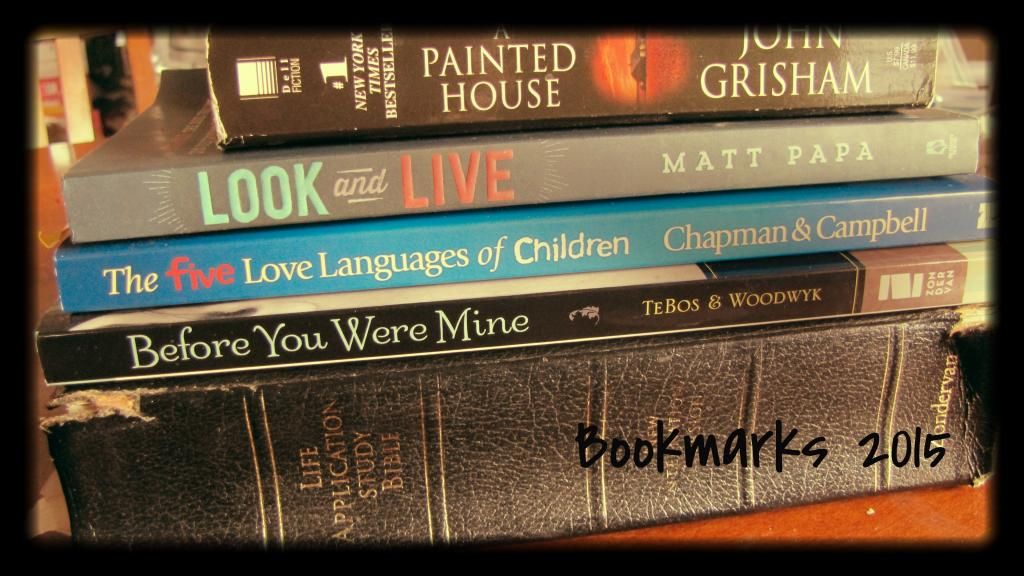 *Bookmarks is an online book club hosted at Creative2xmom. Here we discuss the books we've read in the past month as well as the suggested reading. Our
suggested reading
for December was The Longest Ride by Nicholas Sparks.
These are the books I read this month:
Amish Christmas at North Star by Woodsman, Clark, Clark, Flower, and Ganhart--
See my review here.
Bridge to Terabithia by Katherine Paterson--This was an assignment from Noah's 5th grade class and I read along with him. Jess and Leslie meet in the 5th grade and become friends, bond by a love of running and an enchanted kingdom called Terabithia. Although the subject matter turns dark, it's a good read for 5-7th grade.
Ella Enchanted by Gail Carson Levine-- "Blessed" at birth was the gift of obedience, Ella is determined to rid herself of what she sees as a curse. She goes on a quest encountering trolls, ogres, giants, and royalty to find her happily ever after. This would be a good book for 4th grade and up.
Our suggested reading for December was The Longest Ride by Nicholas Sparks-- A long book, but quite a good one. Ira Levinson is a dear sweet man who's lived a long life and suddenly finds himself in a heap of trouble as his car goes of a lonely road in the middle of winter. As his contemplates his life, he's visited by his deceased wife and they reminisce over their love story. At the same time Sophia and Luke are discovering each other and the love that they're building together. That is until Luke discloses a dangerous secret that could take him away from Sophia forever. My favorite part of this book was the play between Ira and Ruth's love story, up again Sophia and Luke's long story. It's beautiful to hear of love that has lasted, not because it was insulated from troubles, but in spite of them. This was by far, the best Nicholas Sparks book I've read and even beat out The Best of Me from August's bookmarks.
So what are your bookmarks this month?
Tell us in the comments about the books you're chewing on. Or link up a review from your own blog. Let's share the books we're finding, good and bad. And give us your thoughts on The Longest Ride by Nicholas Sparks


And come back in January when we review our 2016 Bookmarks List!