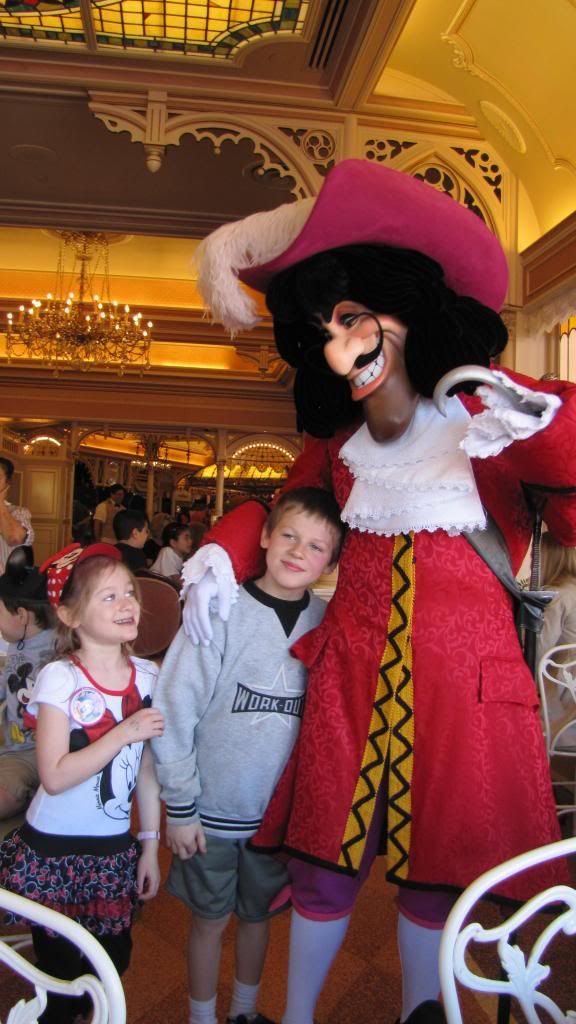 Packing for a Disneyland Trip starts out like any other trip. Lots of clothes for the little ones, extra socks after the water rides, and don't forget the camera. Check the weather and plan for an extra sweatshirt. If you want to see how I packed for our three kids, you can see it here.
But as every mom knows, there are always unexpected turns when you're traveling with kids. And while you can't plan for every event, here are just a few items that helped our trip run smoother:
Clothing:
Pants/shorts (depending on time of year/ pants for evenings other than summer)
Capris (great for transitional seasons)
Shirts/long sleeve shirts
Lightweight jacket
Dressy clothes (for that occasional night out)
Underwear
Pajamas
Socks and comfortable shoes
Flip-flops for water rides
Headbands/ Hair accessories
Hats
Belts
Jewelry/watch
Sunglasses
Swimsuit w/ cover-up
Laundry supplies (if needed):
Laundry soap
Dryer sheets
Stain remover
Quarters for machines
Toiletries:
Toothbrush/toothpaste
Flosser
Rinse
Body wash
Shampoo/conditioner
Hairbrush/comb
Hairspray/gel
Deodorant
Contacts/solution
Sunscreen
Lipbalm
Face wash
Face lotion
Makeup
Makeup remover
Facial pads
Tampons/pads
Fingernail polish
Fingernail clippers
Finger file
Tweezers
Razors
Shaving cream
Earplugs
Kids' items
Nightlight
Wet Wipes
Medicine Items:
Thermometer
Pepto bismol
Pain reliever
Children's pain reliever
Eyedrops
Vitamins
Allergy/sinus medicine
Presciption medicines
Bandaids
Antibacterial ointment
Anti-itch spray
Aloe
Paperwork:
All confirmations (airline, hotel, travel agent)
IDs
Tip and toll money
Insurance cards
Disneyland tickets
Stamps and pens
Notebook
AAA membership card
For the Backpack:
Stain remover stick
Water Bottle
Snacks
Something to mark your stroller
Rain ponchos
Glow sticks
Lanyards and Pins
Autograph book and Pen
Misc:
Power strip
Chargers
Extra batteries
Ziplock bags
To avoid the panic, I usually start looking for small Disney related items in the Target Dollar spot or the Dollar Tree 4-6 weeks early. Little things like stickers or notepads. Sometimes a pen for taking notes or getting autographs. Then I tuck them away in my suitcase to surprise the kids. My favorite find is picking up glow sticks at the Dollar Tree. They're great for the evenings and a fun treat (at a much better price). And then a couple of weeks ahead of time, I start packing things like batteries and rain ponchos. While you can get these items in the park, they will certainly got you more. So a little preparation goes a long way.
We love our trips to Disneyland. They're a real treat and create a world of family memories. But the most important thing to pack is a positive attitude. Vacations can be overwhelming sometimes, but a positive attitude goes a long way in spinning any situation into a great memory. I hope this list helps and I can't wait to hear how awesome your vacations are.
What's your favorite Disneyland memory?