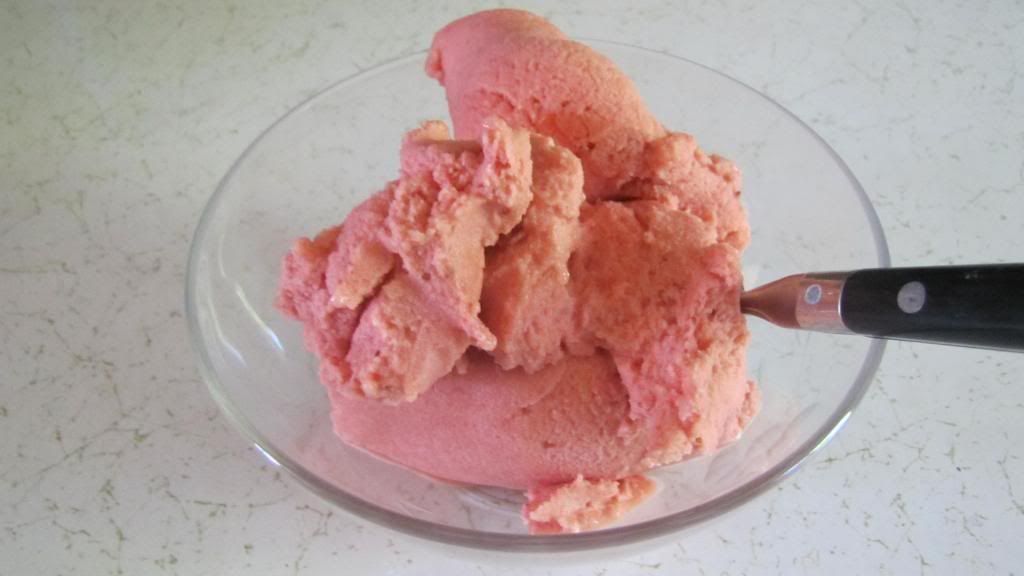 We live in a crazy part of California that is absolutely stunning and we love where we live. But one of the drawbacks to where we live is that it's already in the high 90's. So summer comes fast and it lasts long.
And what's one of our favorite family treats? Homemade Ice Cream. I love experimenting with new flavors as the summer marches on and I couldn't wait to make this refreshing combination. It's sweet and light. And a great flavor to usher in the season.
Strawberry Orange Sorbet
4 c. strawberries, hulled and sliced
1 c. water
1 c. orange juice (approx one large orange)
1/2 c. sugar
1. Place water, orange juice, and sugar in a saucepan and bring to a boil. Boil until sugar dissolves.
2. Add strawberries and return to a boil. Boil for about 8-10 min.
3. Allow to come to room temperature and puree. Chill.
4. Freeze in ice cream freezer according to directions.
5. Enjoy!