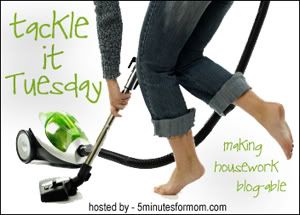 The kids and I spent some time at Grandma's house last week and on the top of our list of things to do was pick blackberries. In summers past I've canned a lot of jelly, syrups, etc. But our pantry is stocked to the brim with jelly, so we thought this year, we'd stick with picking and freezing.
Still, I have big plans for those frozen berries. My kids love nibbling on berries just by themselves. In fact, I had a hard time picking fast enough to keep my 1 1/2 year old satisfied. And besides that, they are great for cobblers and smoothies. Plus, I've been toying with the idea of trying to make my own yogurt and this would be a great flavor additive. All this for picking free berries in my mom's backyard. Here's some other great information on this wonderful fruit:
Blackberry Nutritional Facts
Health Benefits of Blackberries
More Blackberry Nutrition Facts
We had a great time picking berries and I love teaching my kids that the food on the table actually comes from somewhere other than the supermarket. Knowing that they have whole, unprocessed, nutritious foods going into their bodies is a delight and a true passion for me. Looking at it now, I'm excited to be developing their tastebuds for nutritious foods that will serve as body building blocks for a life time.
For more
Tackle it Tuesday
ideas, check out
5 Minutes for Mom
.
For more
Frugal Friday
ideas, check out
Life as Mom
.