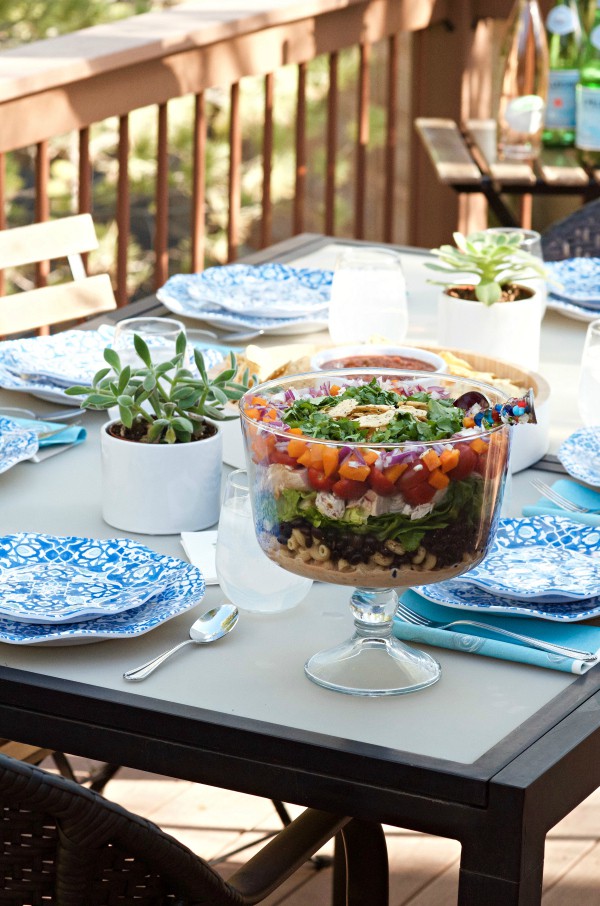 This Week:
What I Made:
We made lots of memories this week. We started out with a 3 day weekend that was a blank canvas: no plans, no agenda. And quickly filled it up. Saturday we took a family hike to some waterfalls near the lake. It was a moderate hike so even my 5 year old did well and we got some gorgeous photos. Lots of fun!
Sunday we met some friends for a BBQ and swimming. Our church friends were kind enough to open up their hope and the kids swam, and swam, and swam. While I ate way too many cherries. I love this summer fruit season.
And then on Monday, we met some more church friends at the lake and hung out for 6 hours. The kids played and played in the water while Mom and Dad got to relax. It was a lot of fun and a good way to top off the weekend.
What I'm Cooking:
We're in a funny season right now. Typically I'd be switching over to fresh sandwiches and salads, but we actually got rain this week. So it's been a funny mix of crockpot soups one day and then a summer salad the next. This weather is keeping me on my toes.
But one thing never changes: Pizza on Friday Nights! :-)
What I'm Loving:
I am so loving having open days to pick and choose as we will. Now, this is a two-edged sword. Days are open and free, but we still need some structure. So we're starting to hit the swing of things with a loose schedule, but one bigger project to complete each day. We're enjoying it.
What I'm Reading:
Wow! Just !WOW! So I'm started the June Bookmarks selection (Sacred Parenting) and I'm remembering how life changing this book is. It's been easily 4 years since I read it. Amazing! I'm only on chapter 2 and already feeling super convicted. In a good way. :-)
What I'm Doing:
This weekend is a little open. Today we're going to the library and story time. My Kindergartener has really missed going there. And hoping to do a little hiking again this weekend. We need to get some yard work done. If anyone knows anything about fixing a sprinkler system, call me. :-) And I know Lydia is dying to go swimming!
What I'm Watching:
I finally watched the finale of Once Upon a Time. Sad, but satisfying. I know the show will continue, but it will certainly be different. Love this show!
What I'm Enjoying:
summer rain... lazy days of summer... summer salads... library time... family hiking...
What are you up to?